Hello! I am Kimmi Houston, and I would love to be your Realtor!
I truly understand that buying or selling a home is more than just a transaction: it's a life-changing experience. That's why I am dedicated to providing exceptional, personalized service for all of my clients. I take great pride in the relationships that I build, and I will work relentlessly on your behalf to help achieve your real estate goals. I am committed to providing you with the best information available, and together, we will digest this information and make the best decisions regarding your investment!
On a personal note, I am very proud to be a wife, mother (of the four-legged kind!), proud grandmother of four, friend to many and follower of Jesus! I have been in the Real Estate industry since 1995. And I know our market, our surrounding communities, and how to master the are of honest, wholesome negotiating skills! It's lead me to a bright and wonderful career!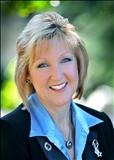 My Purpose:
To humbly serve the Lord by being a positive influence in the life and financial future of my clients by providing solid real estate information, wise guidance and excellent-quality service!
"For as one thinks within his heart, so is he." Proverbs 23:7